Burnex Corporation's experience with Planetary Geared stamping and bending technology is second to none. Production quantities to tens of millions can be produced with unit price and tooling costs far less than traditional progressive die stamping and slide technology. The more complex the part, the more effective our planetary geared technology becomes.
High speed – up to 500 spm
Infinitely adjustable
Consistent & repeatable
Modular – add tapping, riveting, assembly & spot welding
Short tooling lead times on new designs
Planetary Geared High Speed Stamping and Bending Machine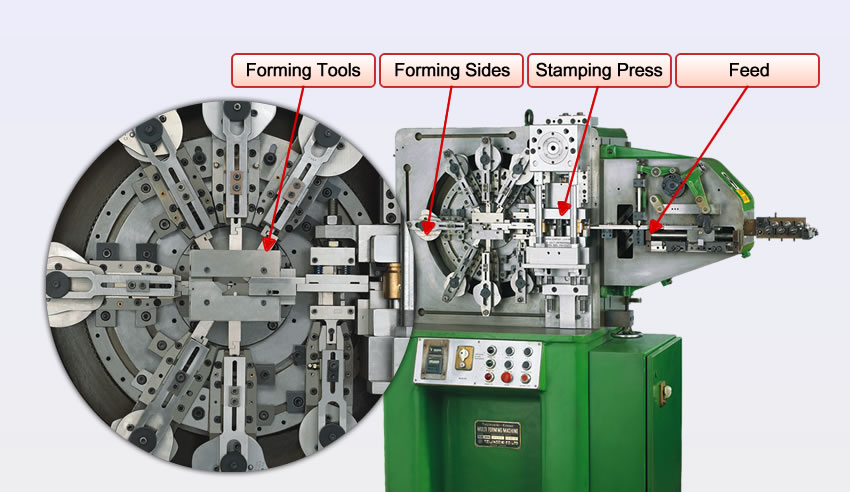 FEED: Positive stop mechanical feed accurately locates raw material.
STAMPING PRESS: Blank, shear, coin and pierce at speeds up to 500 spm.
FORMING SLIDES: Independently cam driven and adjustable form slides are designed to increase
production speeds and assure product integrity.
FORMING TOOLS: Low cost interchangeable inserts are CNC Machined to exact tolerances. This assures repeatability and ease of design change. Modular construction, combined with tapping, riveting, assembly and spot welding attachments alleviate costly secondary operations.
Punch Press Technology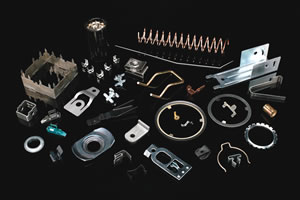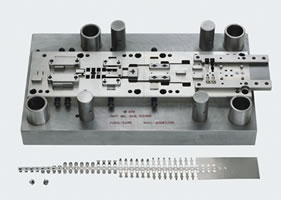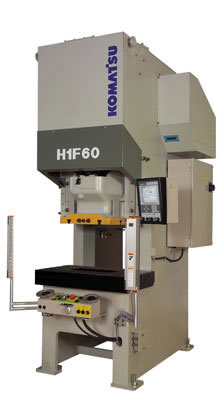 Our broad range of precision punch press technology, coupled with class A tooling practices and a collaborative design approach provides our customers a complete single source for stamped components. Our Punch Press capabilities range from 20 ton presses up to a Servo Controlled 110 ton Komatsu press.
Press Stroke 1.5" to 6"
Bed Sizes to 68"
Speeds up to 55,000 pieces per hour
In die tapping to 110 spm
Shallow draw or Compound
Material thickness to .187"
Material width to 12"
Ask About The Burnex Life Time Tooling Guarantee -