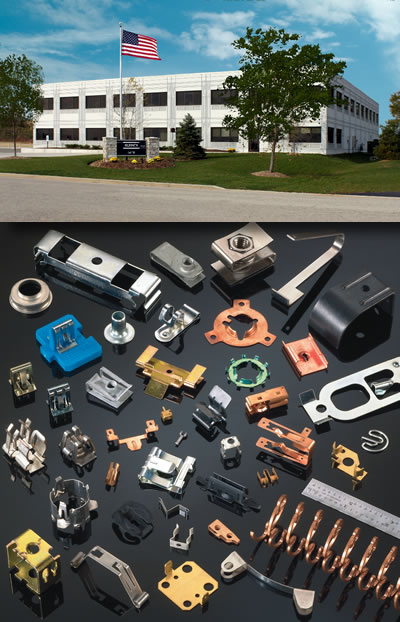 Precision Metal Stampings and Wire Forms
Burnex Corporation is a world class leader in manufacturing precision metal stampings, wire forms and intricately designed custom and standard metal parts for a wide range of industries and applications. Since 1972, our family owned and operated business has continually pushed the limits of traditional metal stamping, using highly innovative technology based production methods. As a pioneer in the use of Planetary Geared stamping and bending technology, we continue to provide a nearly infinite offering of forming possibilities, and unique manufacturing capabilities to our customers. What we call the "Burnex Advantage".
Our people are a critical component to our success and longevity. With average employee tenure of 18 years, Burnex provides an unparalleled combination of experience, expertise, and continuity in serving the diverse needs of our customers

Burnex Corporation's punch press capabilities and systems range from 20 ton up to a servo controlled 110 press. Our precision punch press technology and tooling practices, coupled with a collaborative in-house engineering/design approach provides our customers with a complete single source for stamped components. Design flexibility & product range, coupled with short lead times are just a few of the many benefits we can provide as your manufacturing partner.
Burnex products are used worldwide, and we can ship to wherever your manufacturing plant is located. Our customers are located here in the United States and across the globe including Mexico, Canada, Slovakia, France, South Africa, Thailand, China, Taiwan, Australia, and Venezuela.
Burnex Corp. Remains Open and Operational as An Essential Business
Read COVID-19 Statement -